Physiology & Biophysics welcomes new faculty
The Department of Physiology and Biophysics is excited to welcome new faculty members for the 2015-2016 year.
Two new faculty members have joined Physiology and Biophysics, bringing a breadth of expertise that includes cancer biology, physiology, and immunology.
Dr. Devon Lawson and Dr. Armando Villalta were welcomed to UC Irvine by Department Chair Michael D. Cahalan, Ph.D. on Friday, Oct. 16, 2015.
Read more about these dynamic individuals and their backgrounds:
Devon Lawson, Ph.D., Assistant Professor, Cancer Biology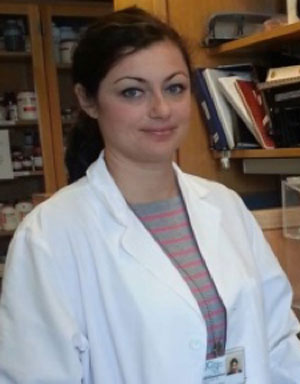 Devon Lawson is a cancer biologist who seeks to understand the cellular and molecular basis of metastasis initiation and progression.
Her lab in Sprague Hall will explore the fundamental biology of tumor metastasis while identifying drug targets to prevent or control cancer dissemination in the body.
Dr. Lawson received a Bachelor's degree in Biological Sciences, Genetics from UC Davis and a Ph.D. from UCLA, performing her doctoral work in Dr. Owen Witte's laboratory.
As a postdoctoral fellow she worked in Dr. Zena Werb's lab at UCSF. Both of her mentors have a primary research focus on cancer, as does Dr. Lawson who has pioneered methods for future research.
Armando Villalta, Ph.D., Assistant Professor, Physiology & Immunology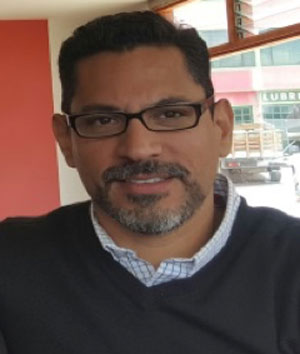 Armando Villalta is a physiologist/immunologist who has studied inflammation in muscular dystrophy.
His research focuses on how the immune response affects muscular dystrophy, including fascinating and unexpected roles played by regulatory T cells (Tregs).
His lab in Hewitt Hall will focus on investigating the functional role of Tregs and ILC2s during muscular dystrophy using his combined expertise in immunology and muscle physiology.
Dr. Villalta received a Bachelor's degree in Biochemistry and Molecular Biology from UC Santa Cruz and a Ph.D. in Molecular, Cellular, and Integrative Physiology from UCLA, performing his doctoral work in Dr. James Tidball's laboratory. As a postdoctoral fellow he worked in Dr. Jeffery Bluestone's lab at UCSF.
His training has uniquely positioned him to pursue research at the interface of muscle physiology and immunology, specifically related to the role of Tregs and tyrosine kinases in muscular dystrophy.