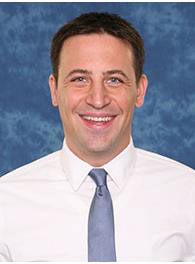 Physiology & Biophysics welcomes Milton Greenberg, Ph.D.
The Department of Physiology and Biophysics is excited to welcome Milton Greenberg, Ph.D. as an Assistant Adjunct Professor/Course Director effective June 27th, 2016.
Milton Greenberg is a physiology instructor focused in medical education. He serves as the Medical Physiology course coordinator for first-year medical students. Medical Physiology teaches the underlying mechanisms of life, setting the stage for understanding pathology and pharmacology that will be used in the diagnosis and treatment of disease.
Dr. Greenberg received his Bachelor's degree in Biochemistry & Molecular Biology at the University of Maryland, Baltimore County, where he trained under Dr. Sergei Atamas at the University of Maryland Medical Center. Dr. Greenberg received his Ph.D. in Biomedical Sciences from the University of California, Irvine School of Medicine with a focus in Physiology & Biophysics in the laboratory of Dr. Michael Cahalan. His graduate work focused on neuroinflammation and mechanisms of leukocyte migration.
Dr. Greenberg was previously an Assistant Instructional Professor of Biology at Chapman University, where he taught seven different courses spanning a breadth of human physiology. Dr.  Greenberg's teaching and research experience encompasses molecular biology, physiology, medicinal chemistry, biophysics, neuroscience, immunology, microbiology, and medical ethics.